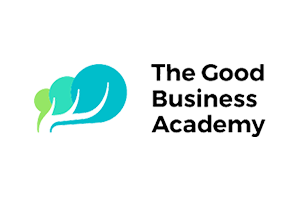 The Good Business Academy
The Good Business Academy è il progetto trasformativo, nato nel 2022, frutto della collaborazione tra il Consorzio Universitario di Economia Industriale e Manageriale (CUEIM) – un network di 27 Università – e le imprese for good più evolute, rappresentate dalle B Corp Nativa e InVento Lab. Si tratta di una Academy congiunta, universitaria e aziendale, che si propone di diffondere modelli d'impresa for good, ovvero delle imprese votate all'impatto positivo su tutti gli stakeholder, sulla società e sull'ambiente, in una prospettiva di lungo periodo e attente alle esigenze delle generazioni future.
Un cambio di paradigma che intende contribuire alla costruzione e diffusione di un nuovo modello d'impresa, e che ha portato docenti, manager e consulenti a formare The Good Business Academy con la consapevolezza sia necessario cambiare il modo di insegnare il business nelle università e nelle business school, gettando le basi per una trasformazione culturale in grado di diffondere – grazie all'enorme produzione di conoscenza del CUEIM – modelli e – con il supporto di aziende – pratiche manageriali in grado di portare la propria impresa nella direzione di un business che crei beneficio per tutti.
A novembre partirà il primo programma di formazione manageriale rivolto a imprenditori ed executive.